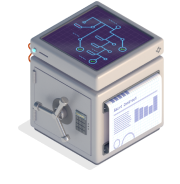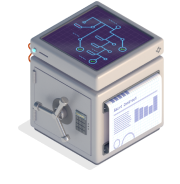 The Streamr Data Fund
The Data Fund exists to support projects that further the vision of a decentralized data economy and welcomes all proposals. It is funded by a 10 million DATA allocation set aside from the initial project funds.
Quick Response grants offer up to $5000 USD and they are available for building integrations, demo apps, adding quality free data sources to the marketplace, research, community initiatives and other smaller projects.
Project grants offer up to $50,000 USD, and are available to fund Data Union applications, data tools and other large scale projects.
To apply, send us your submission via the form below. We will get in touch and discuss your proposal with you. If you are applying for a Project grant, a team member will be able to offer help and advice on your proposal before the final funding decision.
You're also welcome to drop into our Discord to ask any questions not covered by the FAQ on this page.
Streamr Data Fund FAQ
I've submitted my proposal, what happens next
and how are funding decisions reached?
A member of the Streamr team will be in touch to acknowledge receipt of your proposal and arrange an informal call to discuss it. Once the terms are finalised,
a decision on funding is reached. The aim is always for
a quick turnaround so successful projects can start
building right away.
Does my project have to use Streamr?
Yes. The Data fund was created to support initiatives that utilise or promote the Streamr stack or contribute closely
to the aims of the project.
Who can apply for funding?
Funds are available for any person, team, or company
with a viable idea that supports the Streamr project,
makes use of its tech stack, and upholds an ethical
and transparent standard of data management.
The Data Fund is also here for quick response grants
under $5000 that can be used for a variety of initiatives
by devs or the community.
Does my project need to be open source?
Being open source is important to build trust with
users but is not a strict requirement of the Data Fund.
We're glad that Swash has done this and we will always
encourage other builders to do the same.
What level of support can Streamr provide in setting up
a Data Union?
Building a Data Union is not easy. Partly it's about tech,
and there are a number of developer tools, video tutorials
and technical documentation to help. Our Growth team,
including our Head of Developer Relations, Matthew
Fontana, is also happy to jump on a call to guide you
through any technical issue or to just chat through a
business idea. Our developer forum is also there as
a repository of information for past learnings.
But as our first Data Union, Swash, has grown,
we've realised that building up your user base and also
connecting with potential data buyers are also integral
parts of building a Data Union. That's why we have extra
resources available including market research and access
to our Data Union advisory board who can provide advice
and mentorship on growing your user base, legal
and policy issues, and negotiating data sales.